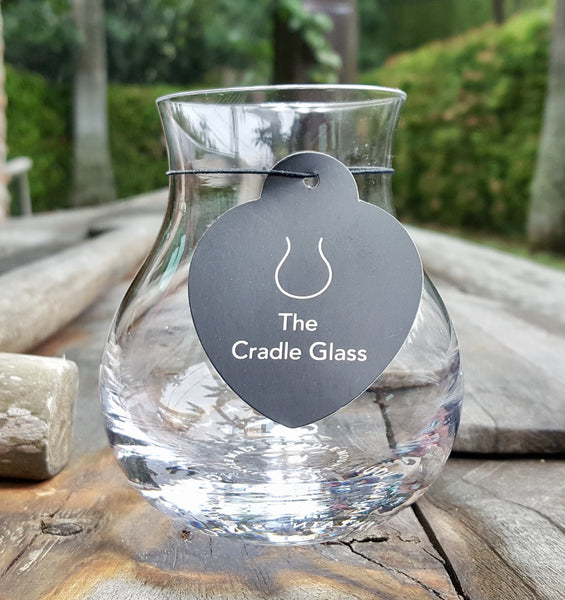 The Cradle Glass
What makes the Cradle Glass whisky experience so unique?
The Cradle Glass reduces the alcohol fumes and the burn to your nose.
The Cradle Glass RADIATES, MOVES, AERATES, ACCELERATES, EXPELS, and EMOTES by directing only the organic aroma to the nose by way of its shape, curves, length and size.
When the alcohol fumes are expelled this allows all the subtle back notes to appear and allows the drinker to identify and appreciate the full aroma of the whisky.
Buy Now
The Cradle Glass
Designed by the whisky makers at Cradle Mountain Whisky www.cradlemountainwhisky.com initially as a tool for the whisky making process with a desire to fully identify and appreciate the notes of a whisky. The Cradle Glass boasts a thick, heavy rounded base providing a balanced feel when cradled in the palm of the hand. Cradling the glass allows radiant heat from the palm to release the characteristic aromas of the whisky.
The round base produces a 'rocking glass' effect which creates continuous movement within the glass. This movement aerates the whisky and pushes the flavours towards the top of the glass so they don't sit flat on the bottom of the glass.
The neck and the accentuated glass lip accelerate the outward push of the alcohol vapours expelling alcohol fumes. This Bernoulli's principle allows you to fully experience the organic phenols and the complex characteristic aroma's of the whisky upon nosing, without the overpowering alcohol burn to your nostrils.
Some researchers say that as much as 70 - 80% of flavour comes from smell and the use of our nose. The key to enhancing and gaining the full enjoyment of whisky is to remove the aggressive alcohol fumes as much as possible so that your nose can concentrate on the aroma from the fruity Esters such as the organic malt and yeast fermentation; the woody and coconut aroma of Lactones from the barrels; the lovely spicy notes from the Aldehydes from the interaction with the oak and time in the casks; and the interesting Phenols from the smoke and minerals in the water which makes a great and complex whisky.
Buy now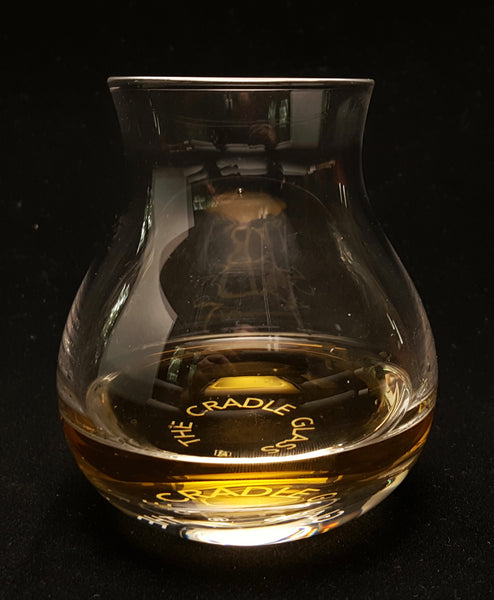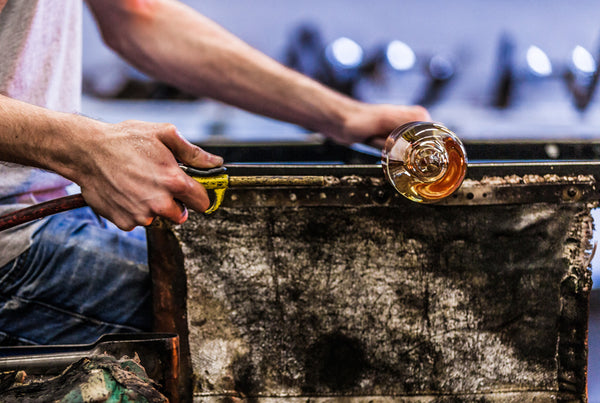 Hand Crafted
The Cradle Glass is made using the off-hand method of glass blowing which means no molds. This method uses a blowpipe and the skilled manipulation of air pressure from the glass blowers mouth to form a perfect shape.
Artisan hand-blown glassware has characteristics unlike its molded counterparts. Inclusions in the molten glass, and slight variances in the size and weight of the product may occur as each glass is created individually by the glass-blower. These characteristics truly identify the craftsmanship of a traditional hand-blown glass.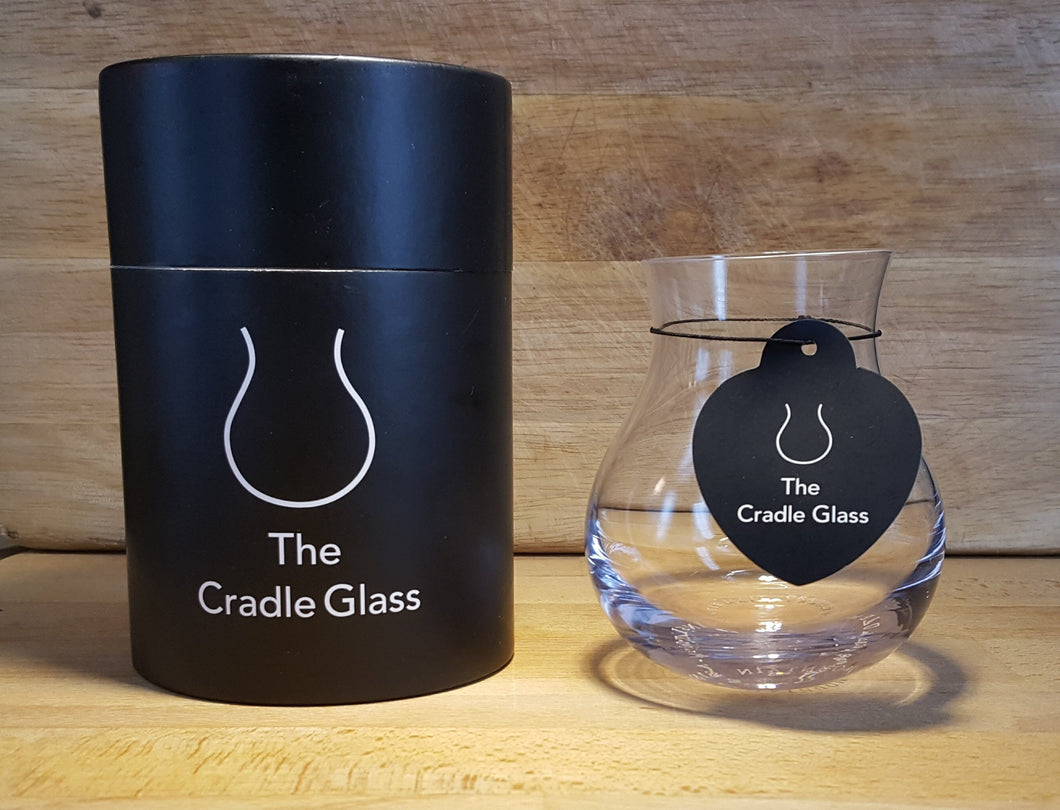 Contact Us
If you have any questions regarding the Cradle Glass please email us at rocking@cradleglass.com or send a message via Messenger by clicking on the blue Messenger tab located on the bottom right of the page. This will direct you to Facebook Messenger.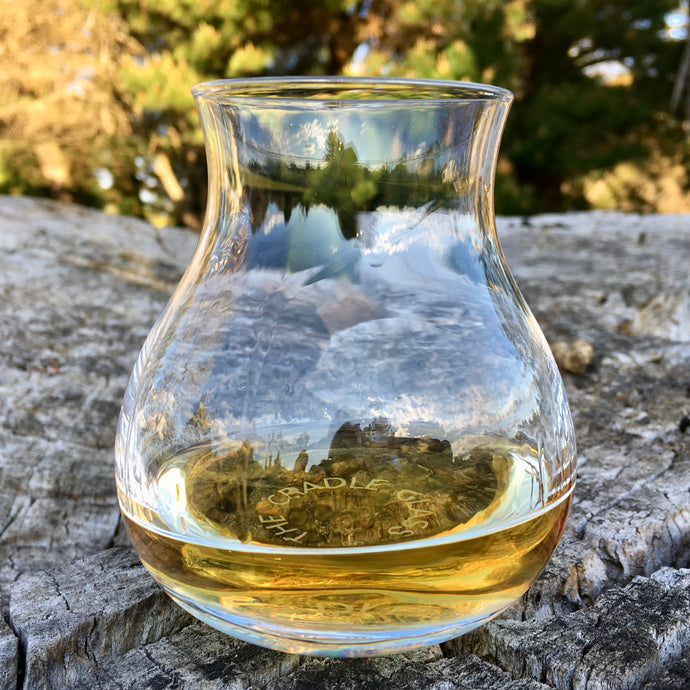 Cradle Glass Reviews, Musings & Moments
---